CHARLES HARRISON SHASTEEN
b 10 Oct 1875 in Yellow Bud, Ross Co. OH, d 18 Aug 1941 near Wray CO


"The Charles Harrison Shasteen Family Around 1931"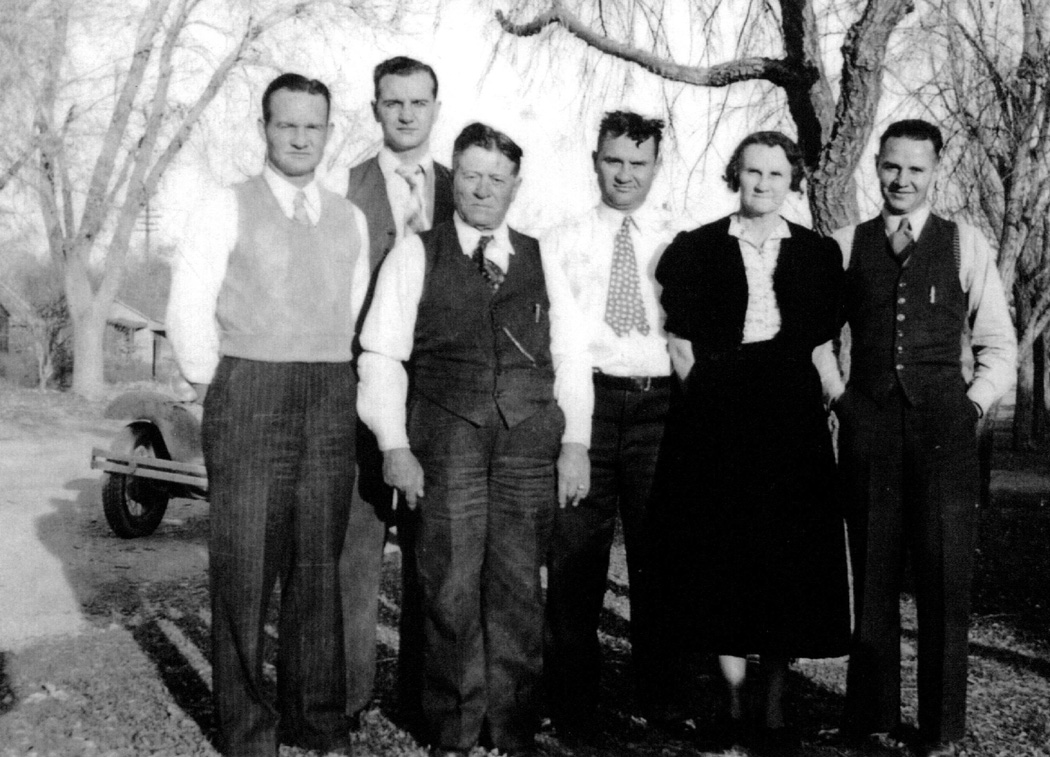 Believe taken in Pueblo, Colorado. Left to Right
Ralph Oliver Shasteen (25), George Donald Shasteen (21), Charles Harrison Shasteen (father) (56),
William Everett (Bill) Shasteen (28), Clara Ina Price Shasteen (mother) (50),
and Murl Harrison Shasteen (31)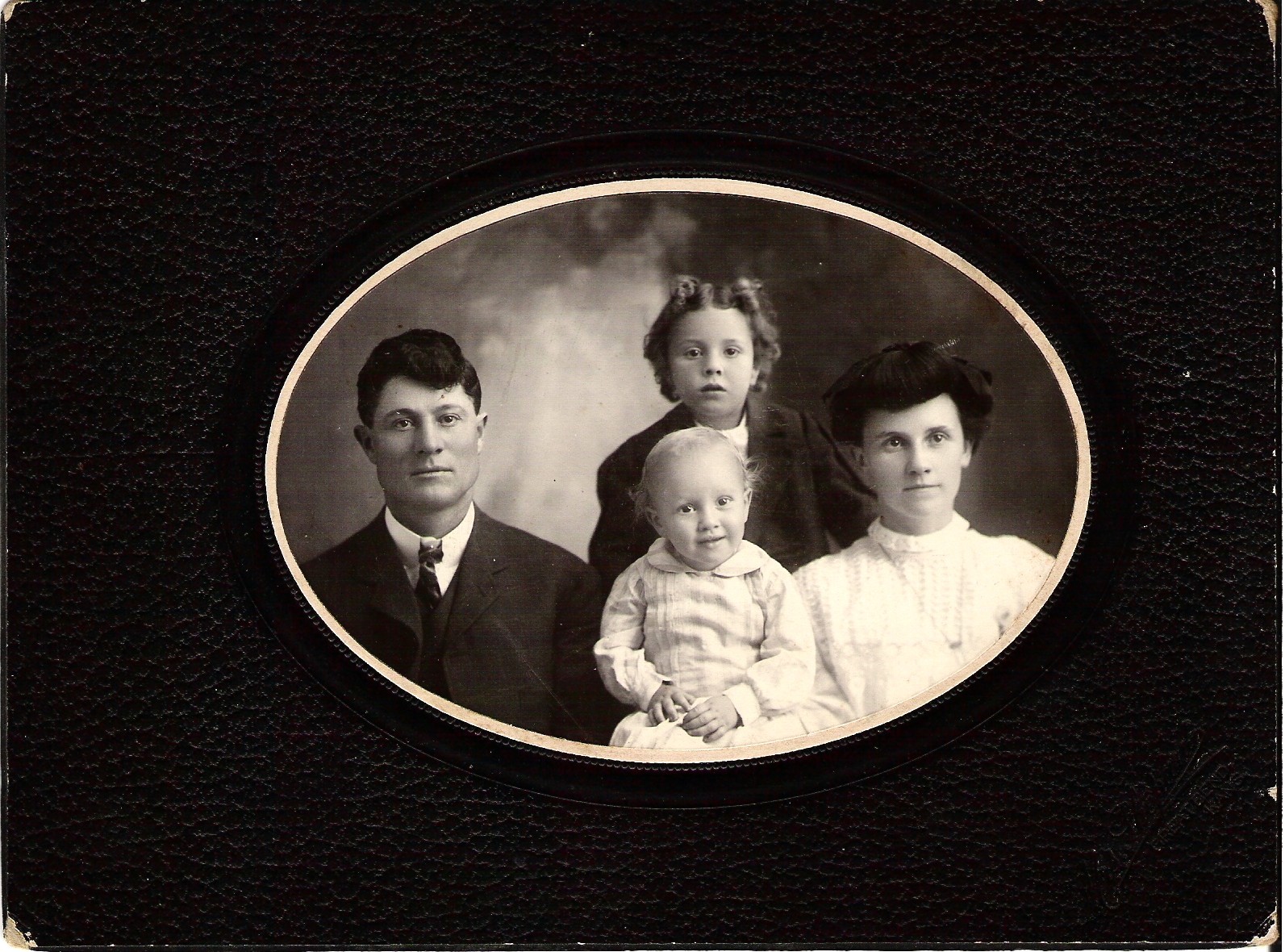 Charles Harrison Shasteen (30), Murl Harrison Shasteen (5),
William Everett (Bill) Shasteen (2) , Clara Ina Price Shasteen (20)
Circa 1905, ages estimated
Charles Harrison Shasteen Biographical Notes
Charles and his sister Nettie Mae were left on the Pelton Ranch, about 12 miles southeast of Dodge City by their father, William Henry Harrison Shasteen, while he returned to Ohio, reason unknown. He never made it back to get them and he then married his third wife Augusta Sauerbrei.

Charles came to Ford County Kansas (Ford City) in October 1887 and moved to Gray County, Kansas in November 1896.

1937 to 1940 Colorado drivers license shows Charles as 61, 150 pounds brown hair and eyes and 5' 3 1/2" tall. Address shown as 403 E. Costilla, Colorado Springs. Belonged to 1936 Syracuse Lodge of the Mason's

Clara Ina Price Shasteen Biographical Notes
Son Murl Harrison Shasteen Biographical Notes
Son William Everett Shasteen Biographical Notes
Son Ralph Oliver Shasteen Biographical Notes

Ralph and Dorris never had children. Ralph was a heavy equipment operator for Santa Fe and he and Dorris lived much of their life in a converted box car and later a converted passenger car. The railroad would hook them up with their equipment and take them to where ever they wanted Ralph to use his bulldozer to do construction. They lived in Albuquerque for awhile, then hit the road, the lived in Rincon and Hatch NM in their passenger car and retired to an apartment in Albuquerque.

Ralph developed Altzheimer's disease about 10 years before his death and Dorris was forced to put him in a home near Albuquerque to be taken care of. She visited him religiously until his death and some days were ok and some days were bad.

Dorris was always active in the Eastern Star and as an accomplished pianist and organist, was always playing for one affair or another. She and Ralph were favorites of Raymond D. Shasteen and one of his fondest memories of them is his visit to stay with them in their passenger car in Rincon for a week or so one summer when he was about ten.

Copyright © 1995-2014, All rights reserved