US Census Map — http://quickfacts.census.gov/qfd/index.html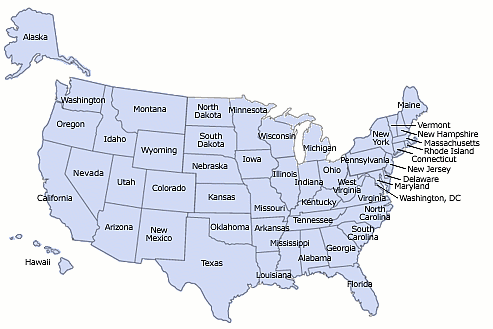 List of Census Maps below:
Virginia, West Virginia, North Carolina, South Carolina
(Georgia, Alabama, Mississippi), Kentucky, Tennessee, {Illinois, Indiana, Ohio},
Iowa, Missouri, Arkansas, Nebraska, Kansas, Colorado, New Mexico
Other Maps following:
Ohio Counties 1816 & Present
1884 Township Maps, Ross County Ohio. 1884 Township Maps, Defiance and Henry County Ohio
Kansas and Colorado Partial Road Maps,
Colorado, Kansas and part of Nebraska
Virginia Counties
of Amherst and Rockbridge Counties are those I have traced our Shasteen line to -
the counties are directly down from here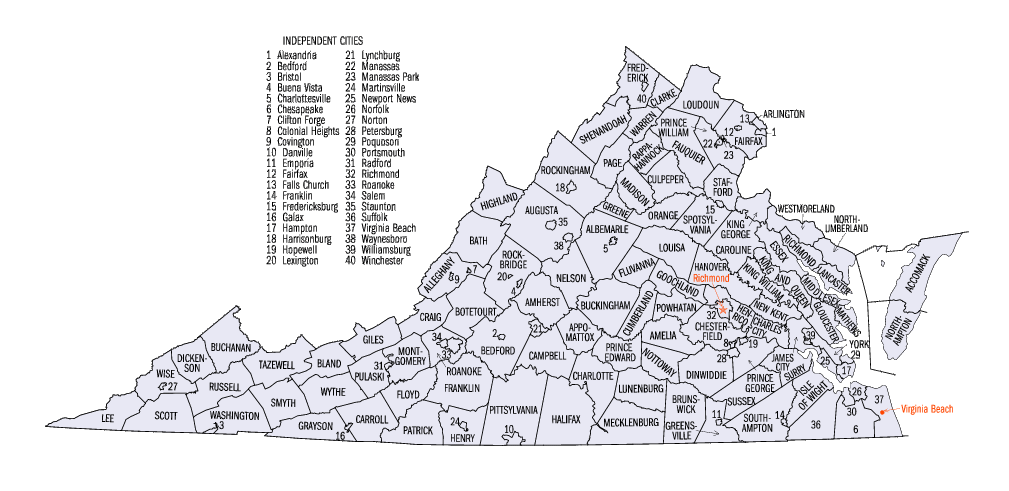 West Virginia Counties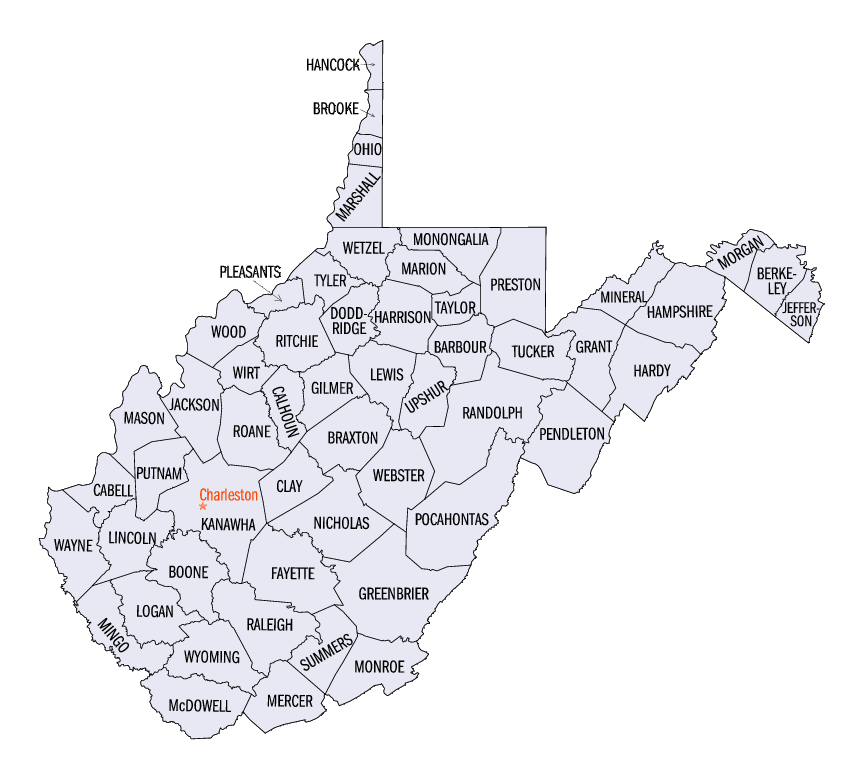 North Carolina Counties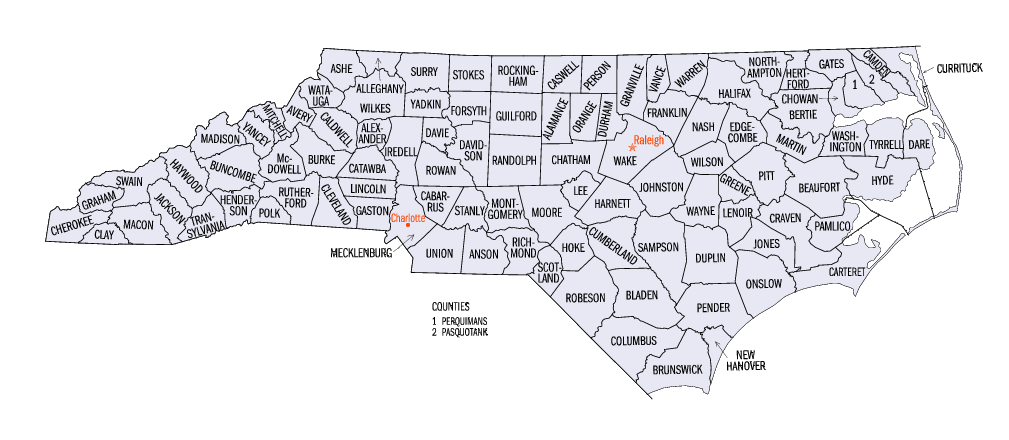 South Carolina Counties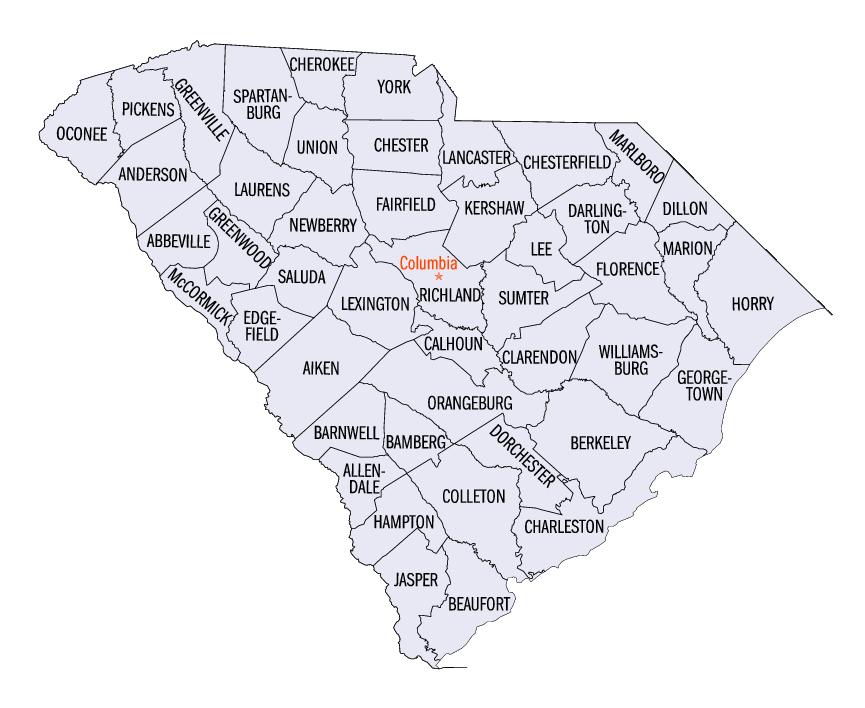 Mississippi, Alabama, Georgia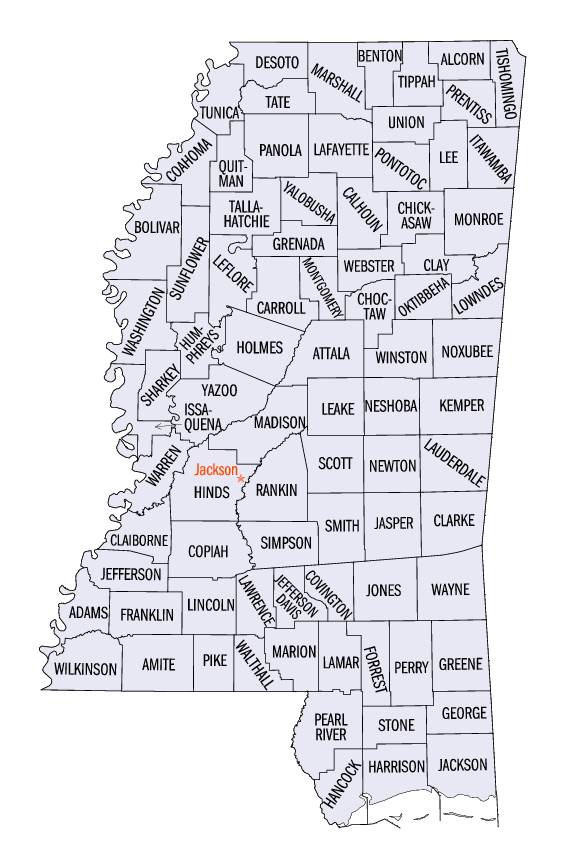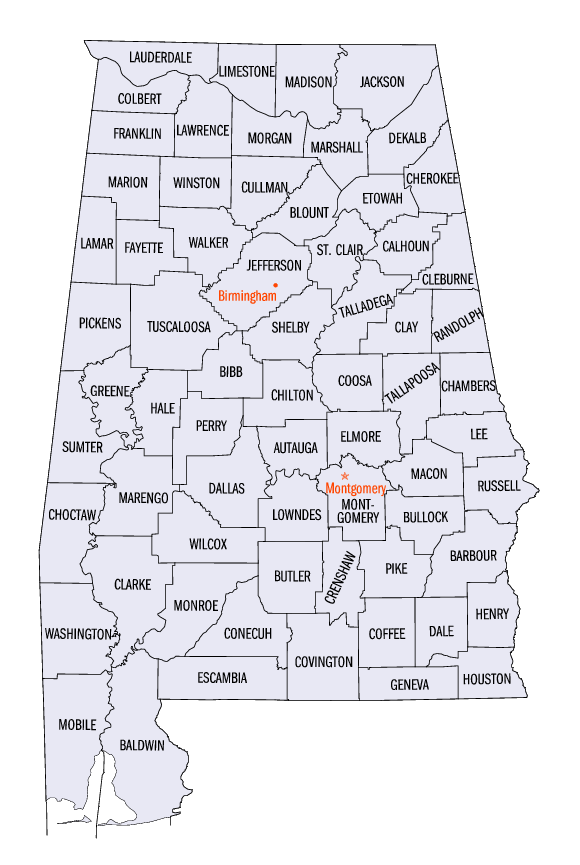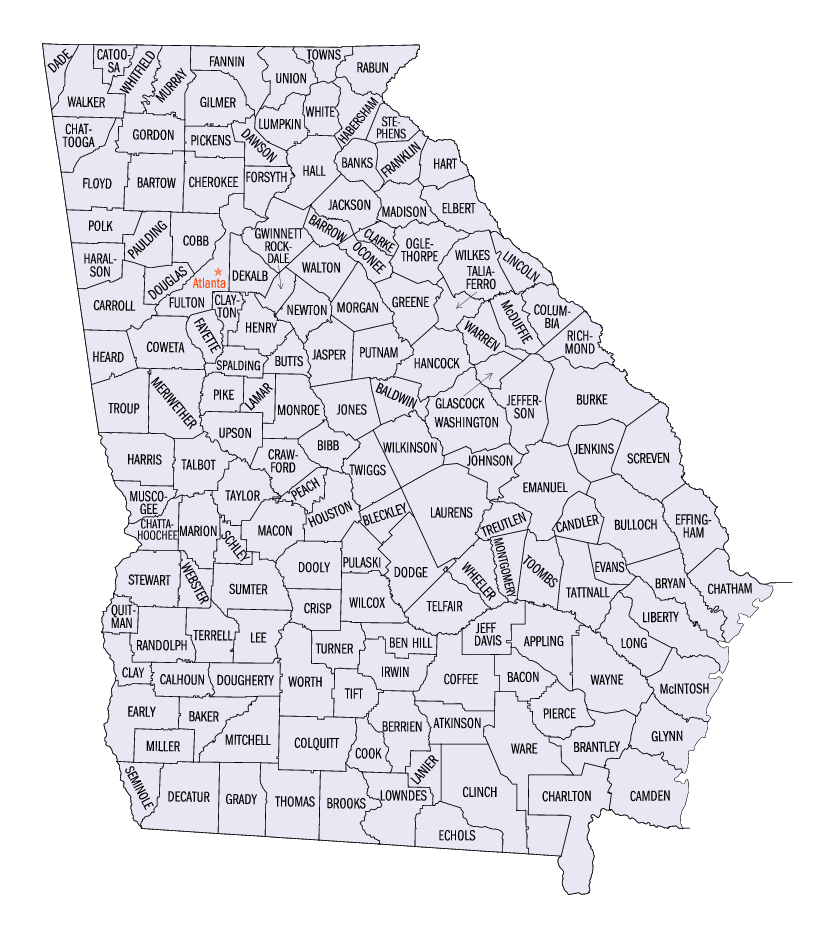 Kentucky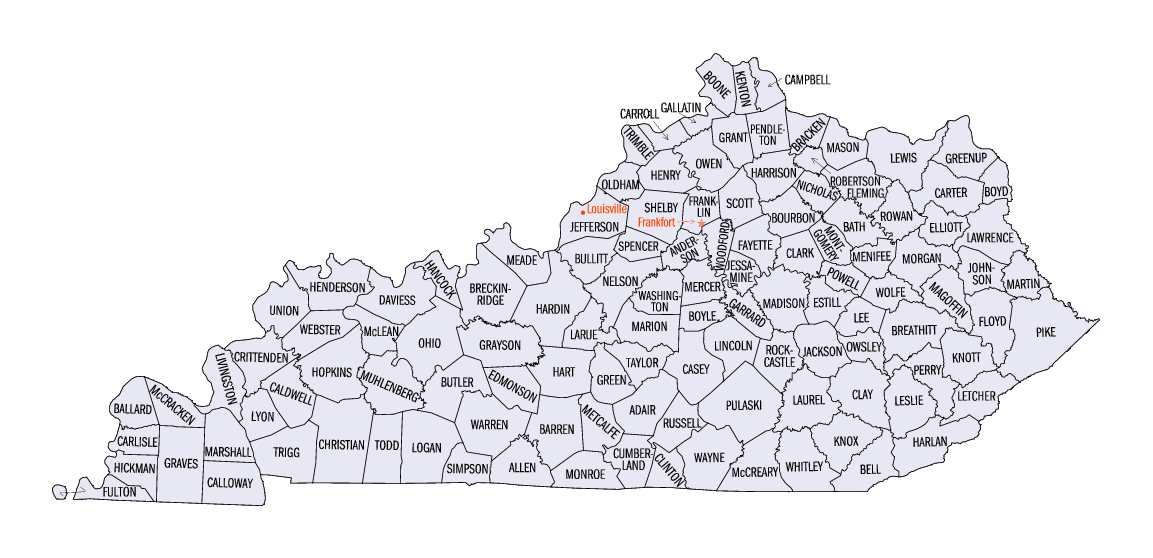 Tennessee


Illinois, Indiana and Ohio were the three states that the Virginia Shasteens of my line moved to in the early 1800's.
Initially to Gallia and Ross Cos. OH, then to Defiance and Henry Cos. OH
Some Shasteen's and Chasteens that I believe are related showed up in the:
1820's in Washington Co., IN (two counties from the south central border)
1830's in Washington Co., IN and Clark & Gallatin Cos. IL (along the southeast border on the river) and
1840's in Orange & Putnam Cos., IN and White Co., IL
Orange & Washington Cos., IN are in the south central part of IN and Putnam Co., IN is west of Indianapolis
Edward Shasteen (son of Robert) was in Fulton Co., IL in 1850 and Logan Co., IL in 1860, both just north of Springfield.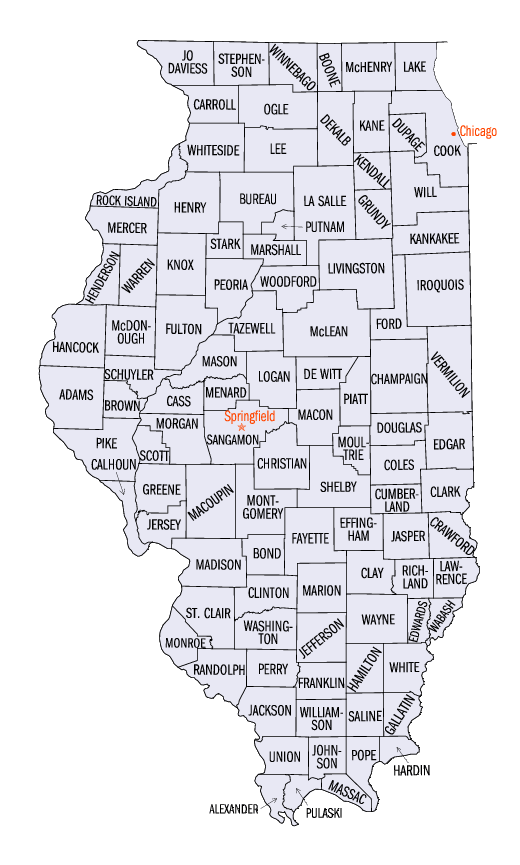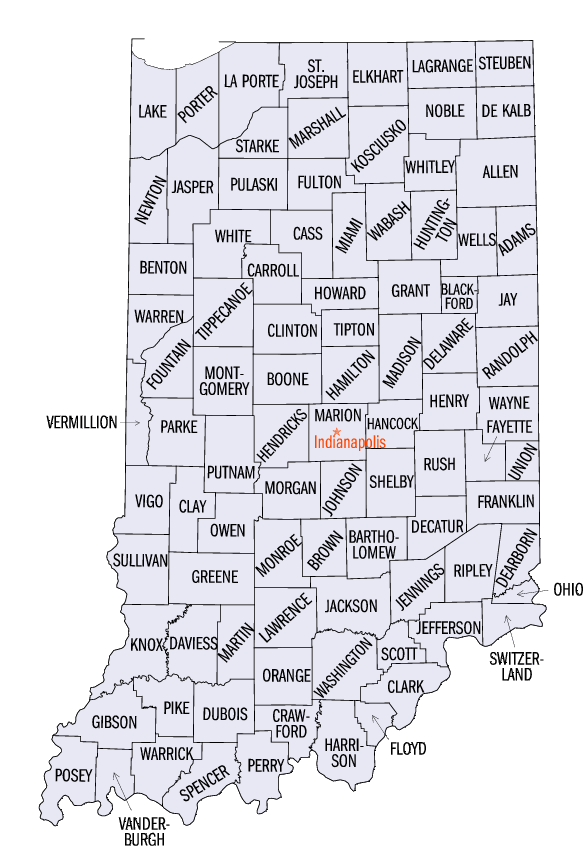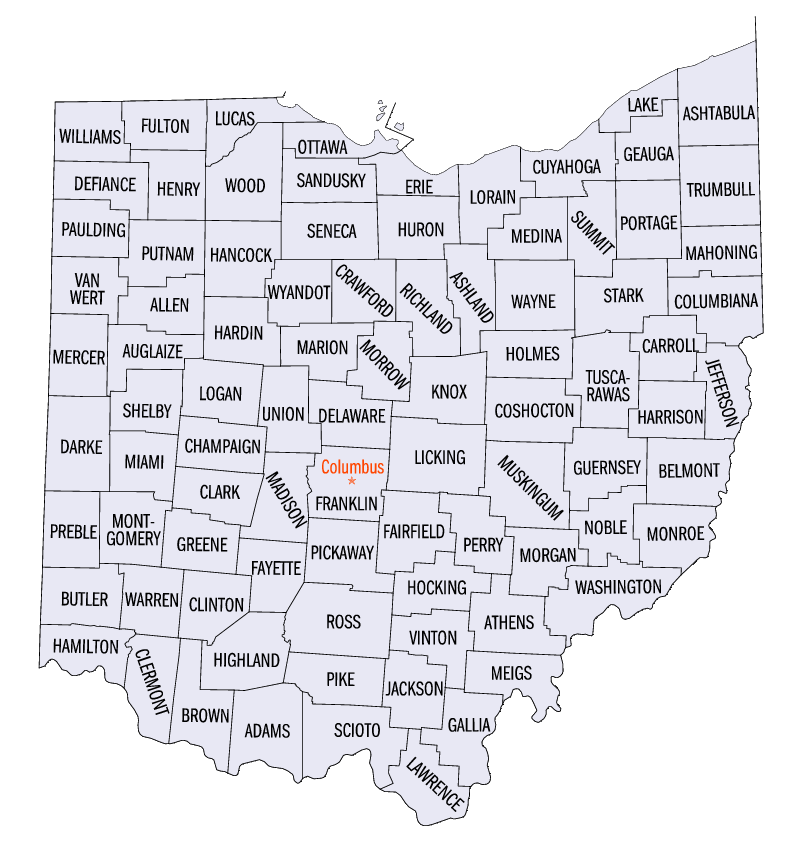 Iowa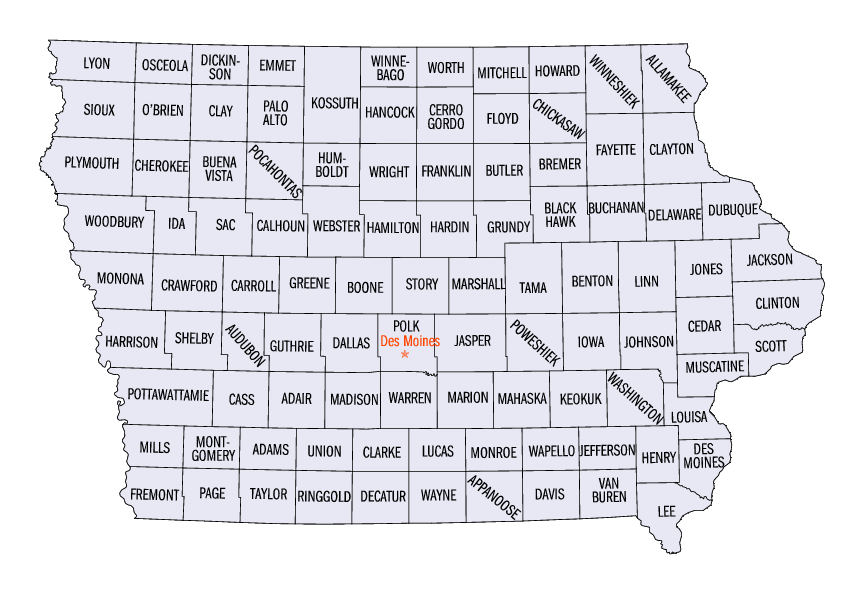 Missouri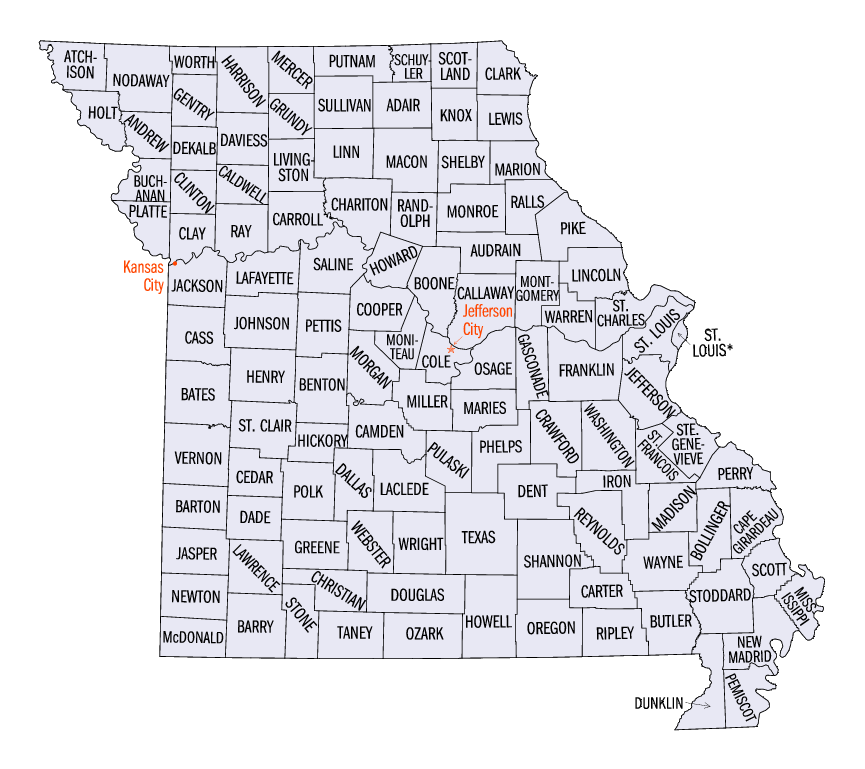 Arkansas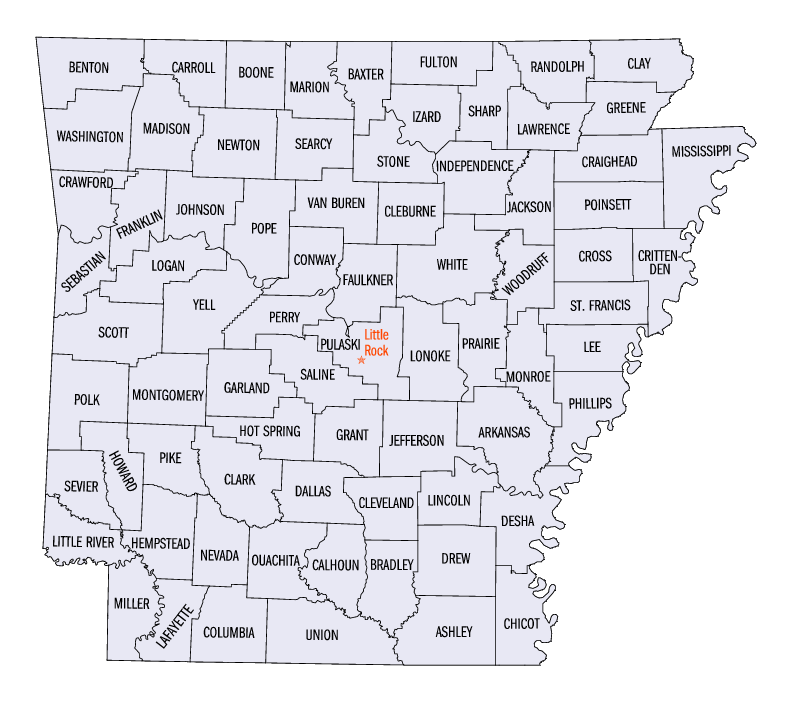 Nebraska Counties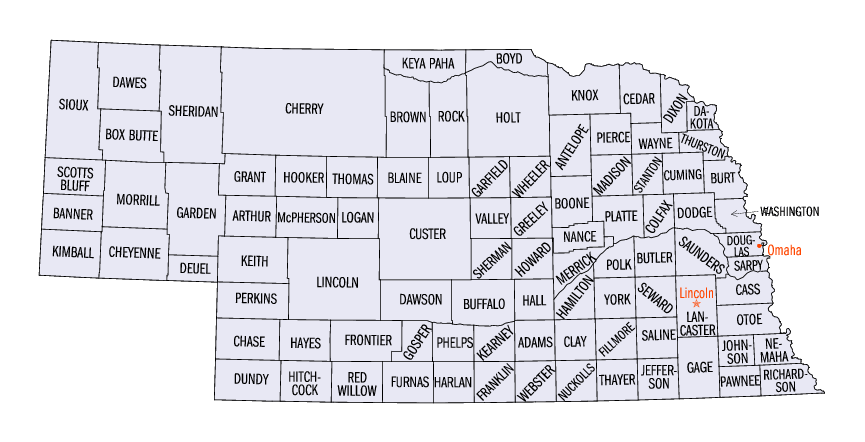 Kansas Counties - From Census Bureau http://quickfacts.census.gov/qfd/maps/
Ford & Gray County are in the southwest corner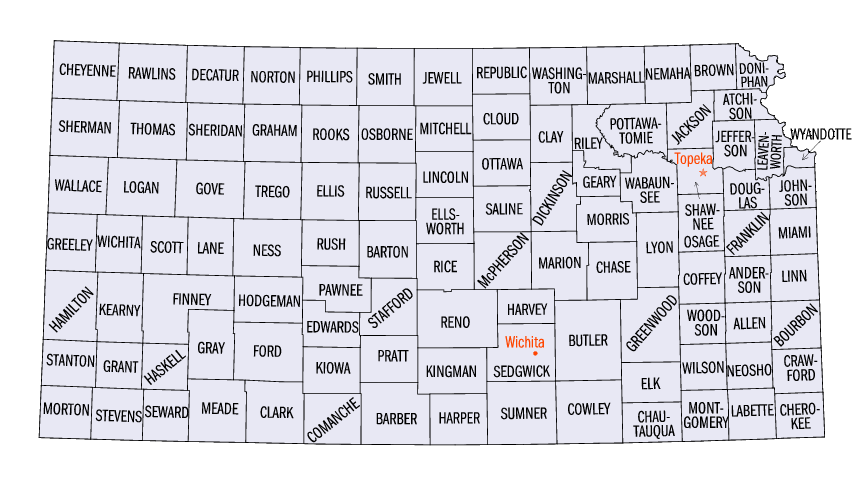 Colorado Counties - From Census Bureau http://quickfacts.census.gov/qfd/maps/
El Paso, Pueblo & Otero County are in the southeast corner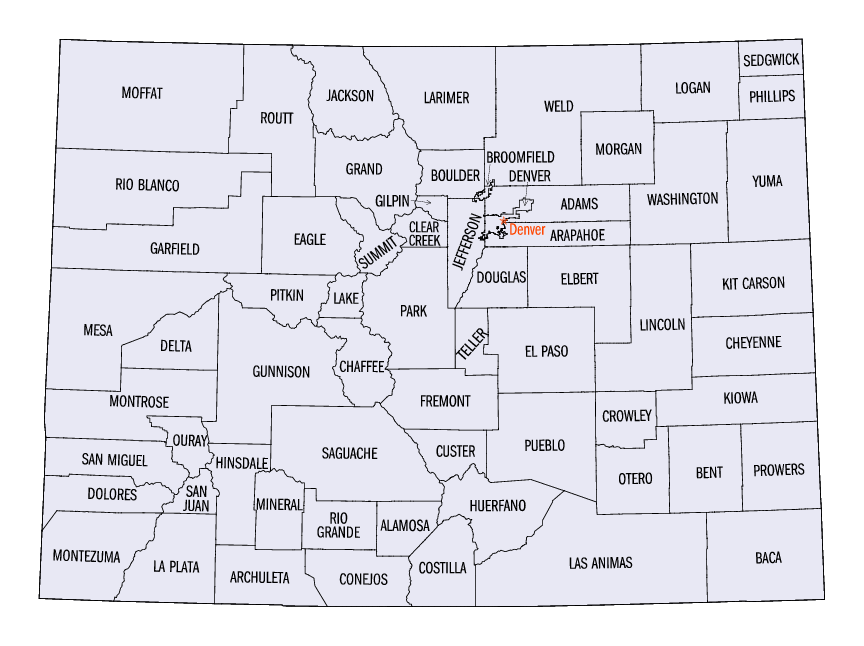 New Mexico Counties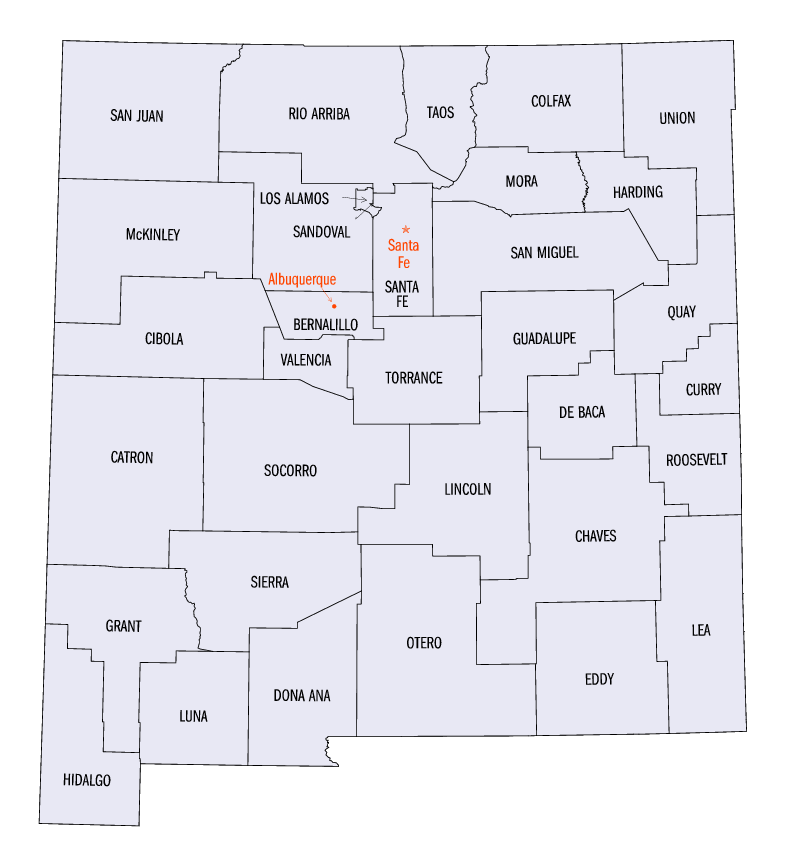 Ohio Counties - From Census Bureau http://quickfacts.census.gov/qfd/maps/
Ross is third from bottom approximately in center. Williams, Defiance and Henry are upper left



Ross County was the sixth county formed from the Northwest Territory. It was created in 1798 from the parent county of Adams, Washington. James A. Ross was a Federalist politician and a friend of governor Arthur St. Clair. The county seat of Chillicothe was once the capital of Ohio. It now houses a branch of the Ohio State University and the Chillicothe Correctional Institute for the State of Ohio. The canal era brought prosperity that compensated for the loss of the capital. Agricultural industry include: hogs, cattle, calves and feed grains. Other industries are: paper, leather, food, primary metals, rubber, aluminum ware, asphalt and vinyl floor tile, shoes and railro

ad springs. Early Ohio Settlers -- The first permanent white settlements were in Marietta, Gallipolis and Manchester. The people who settled here were a hardy and diverse group. They were of German, Irish, African, Scottish, English, Welsh, Dutch, Swedish, and French Huguenot ancestry. Most of these first settlers were farmers, and came from the New England area of the United States. In later years the immigrants/settlers were from Virginia, West Virginia, and Kentucky.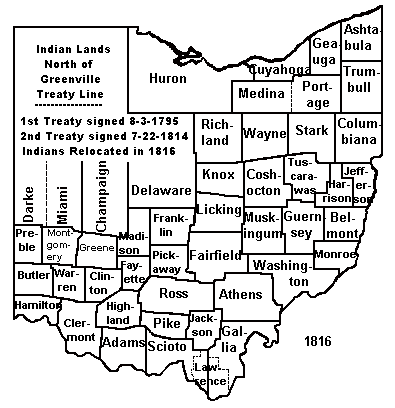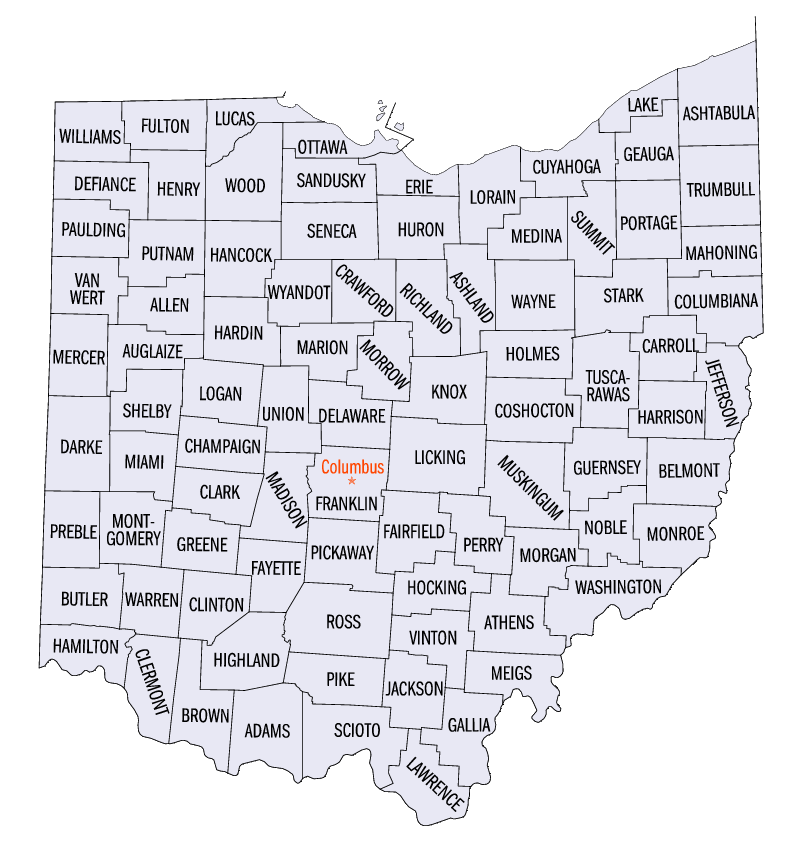 1884 Township Maps, Ross County Ohio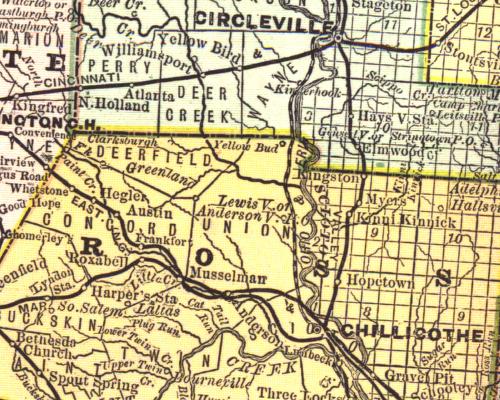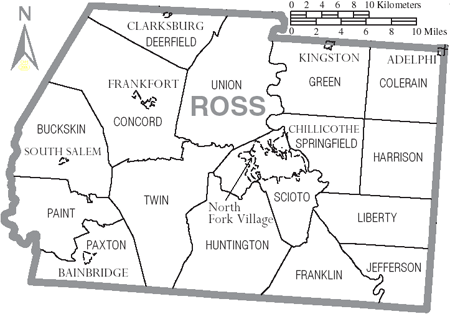 1884 Township Maps, Defiance and Henry County Ohio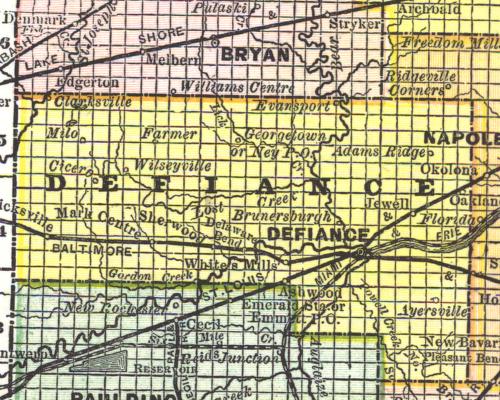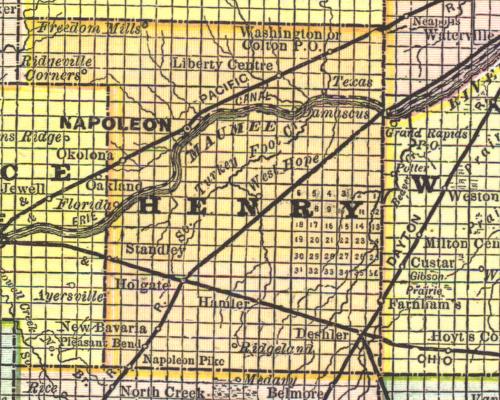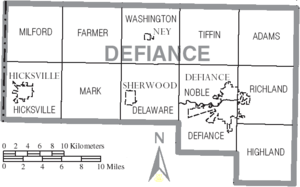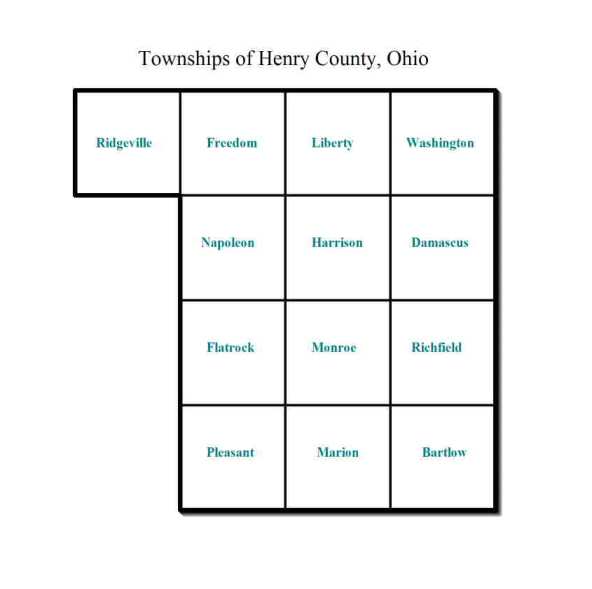 (Three townships on the western edge of Henry County - Adams, Richland and Highland - were taken away and given to Defiance County, probably Apr 7 1845 when the county was final.)
Defiance Co Townships Organized / Town/Range - Adams 1836 T5N R5E, Defiance 1845 T3N R4E, Delaware ? T4N R3E, Farmer 1834 T5N R2E, Hicksville 1839 T4N R1E,
Highland 1842 T3N R1E, Mark 1851 T4N R2E, Milford 1837 T5N R1E, Noble ? T4N R4E Richland 1824 T4N R5E, Tiffin 1832 T5N R4E, Washington 1838 T5N R3E
1884 Township Maps, Defiance and Henry Counties Ohio
Ohio Road Maps
Circleville is south of Columbus about half way to Chillicothe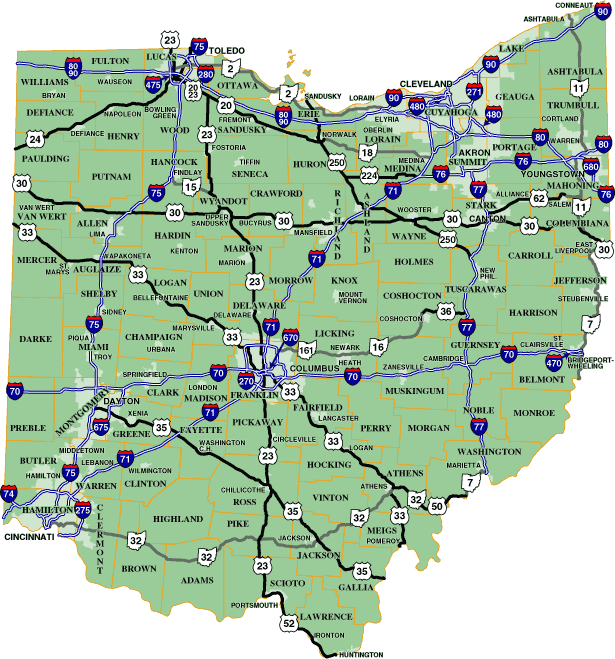 Yellowbud is just south of Circleville and just into Ross County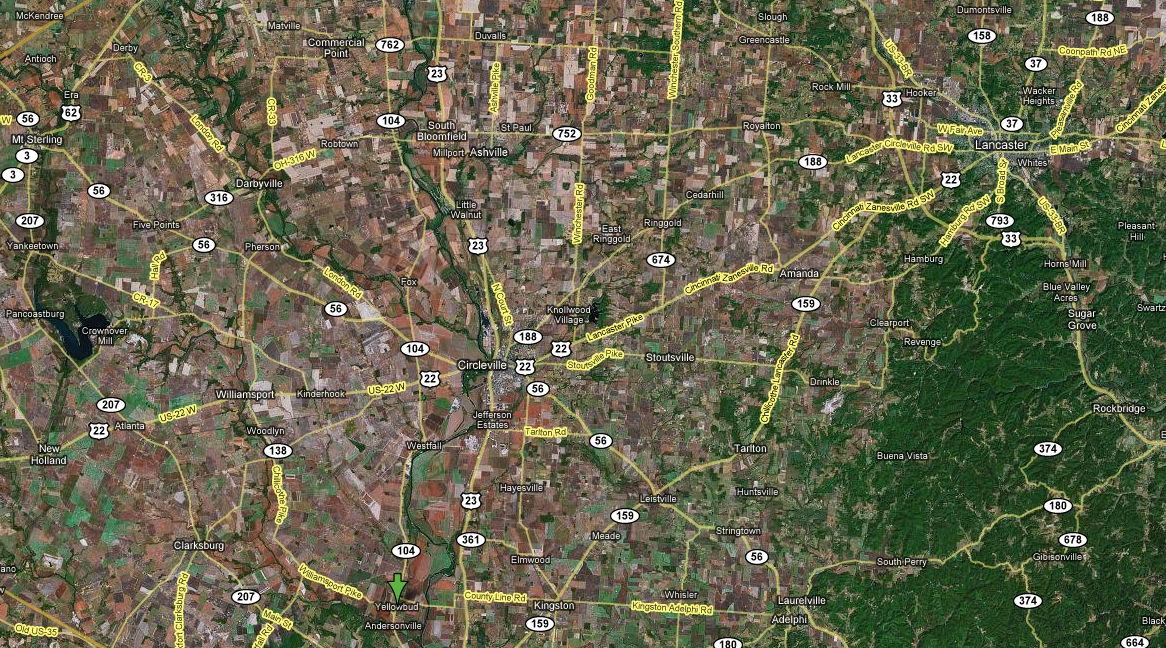 Kansas Partial Road Map
Ingalls is at green arrow in bottom left, Cimarron and Dodge City are just east. Newton is just north of Ingalls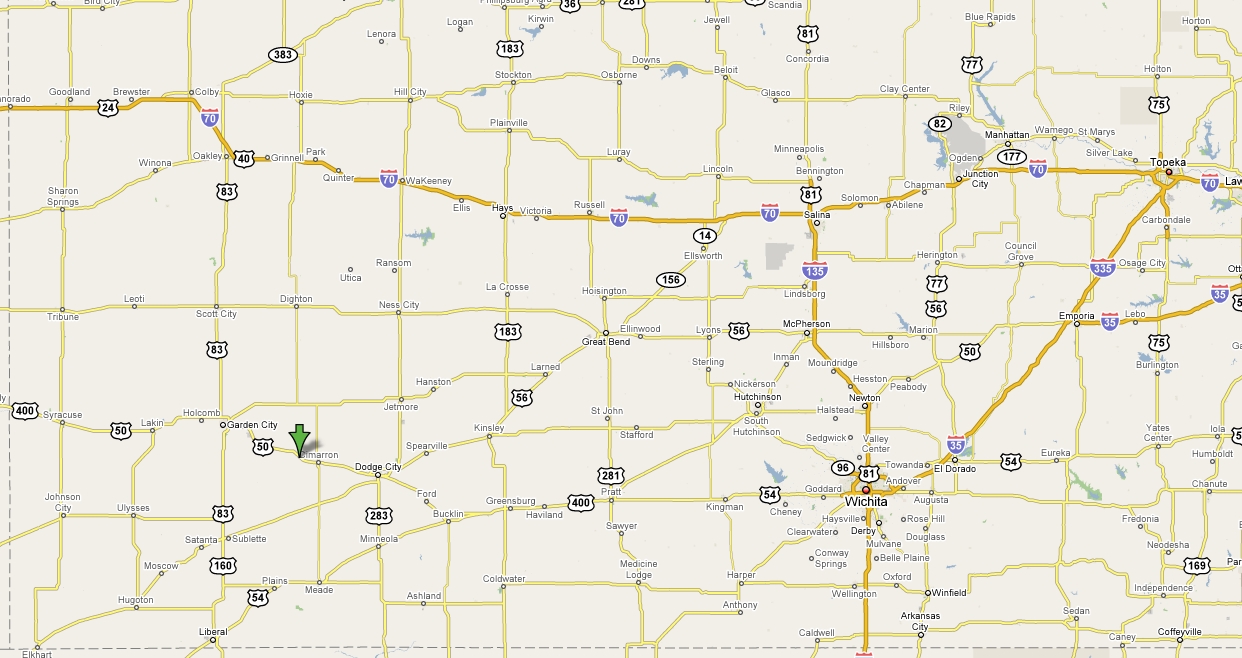 Colorado Partial Road Map
La Junta is at green arrow in bottom right, Colorado City is due west and Pueblo is north of Colorado City.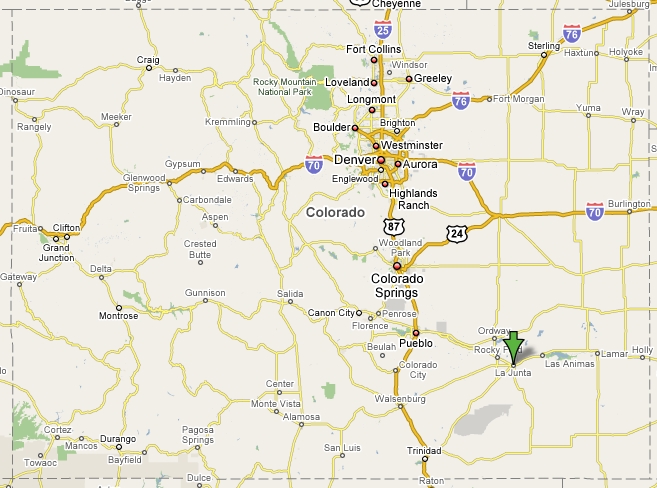 Colorado, Kansas and part of Nebraska
showing Scotts Bluff (green arrow top left), NE, Colorado Springs-La Junta-Pueblo CO, Dodge City & Newton KS